NEW!
We proudly present a new partnership with AIR FRANCE, KLM. Use their code and receive attractive discounts, up to -15%, on a wide range of public fares on all AIR FRANCE, KLM and their code-shared flights worldwide.
Access directly by
clicking here
and book your flight now!
Event:
Stockholmia 2019
ID Code:
34368AF
Travel Valid Period:
22/05/2019 to 09/06/2019
Event location:
STOCKHOLM
Frequent flyer/loyalty programs of Air France and KLM partner airlines are credited with "miles" when Air France or KLM flights are used.

All four of Stockholm's airports are connected to downtown by airport coaches as well as municipal alternatives. From Stockholm Arlanda-Airport you can also choose the high-speed train service Arlanda Express.

Stockholm Arlanda Airport
Stockholm-Arlanda Airport is located 40 kilometers (25 miles) north of Stockholm City.

Bromma Stockholm Airport, Skavsta Airport and Västerås Airport
Flygbussarna Airport Coaches operates all airports, with departures timed with arrivals and departures at the airports. Travel time: 20 minutes (Bromma), 80 minutes (Skavsta) and 80 minutes (Västerås).
Conventient and affordable transfer to and from Stockholm Arlanda Airport. Frequent departures from terminal 2, 3, 4 & 5.

Taxi services are available at Stockholm Arlanda Airport and Bromma Airport.
Travel time: Stockholm Arlanda Airport: appr. 40 minutes, depending on time of day. Bromma Airport: appr. 15 minutes, depending on time of day.
Credit cards are readily accepted.

Please note: Taxi fares in Sweden aren't regulated, which means that prices can vary significantly between companies. With this in mind, we recommend that you use the services of well-known firms like Taxi Stockholm, Taxi 020 and Taxi Kurir.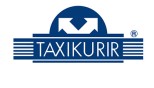 Commuter trains (operated by the public transport company in Stockholm, SL) to Stockholm depart twice an hour from Arlanda Central Station in Sky City.
Travel time: 43 minutes.